Welcome to Monday, December 12, 2011.  Only 13 days until Christmas!  For all of you out there (this includes me) who haven't finished your shopping, it is time to get busy!   Right now I am out running 8-10 miles to help motivate myself to knock out the rest of my shopping later on today.  Not sure yet if that will include in person or online shopping – it depends on how I feel.
With Hannah home sick with the stomach flu, I had plenty of time to catch up on all things online.   I found some great gluten-free tidbits and plan to share one of them now with you guys! Are you ready? Ta-da….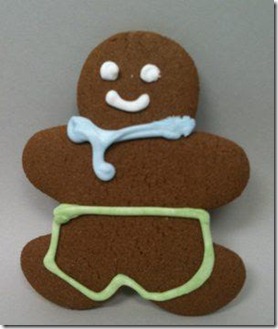 Kinnikinnick is now offering some new mixes just in time for the holiday season.  These mixes include:
Gingerbread Cookie Mix
Sugar Cookie Mix
Crepe Mix
All three mixes are gluten, nut and dairy-free can can be ordered online or picked up in the Edmonton store in Canada, eh!  <—– Sorry, I couldn't help myself!  I have a slight obsession with the Canadian accent! Remember that Kinnikinnick has $10.00 flat rate shipping no matter how much you order, so pick up some donuts (pumpkin spice are still in stock!) and the new thin pizza crusts!
So, who is done with their shopping?  Who hasn't started yet?
Kim
——————-
Author Information: Kimberly Bouldin, Columbus OH
My Gluten-Free Blog
Columbus Gluten-Free Food Examiner
Follow me on Twitter: www.twitter.com/kbouldin